Indigo Art & Textiles
Authentic Natural Handcrafted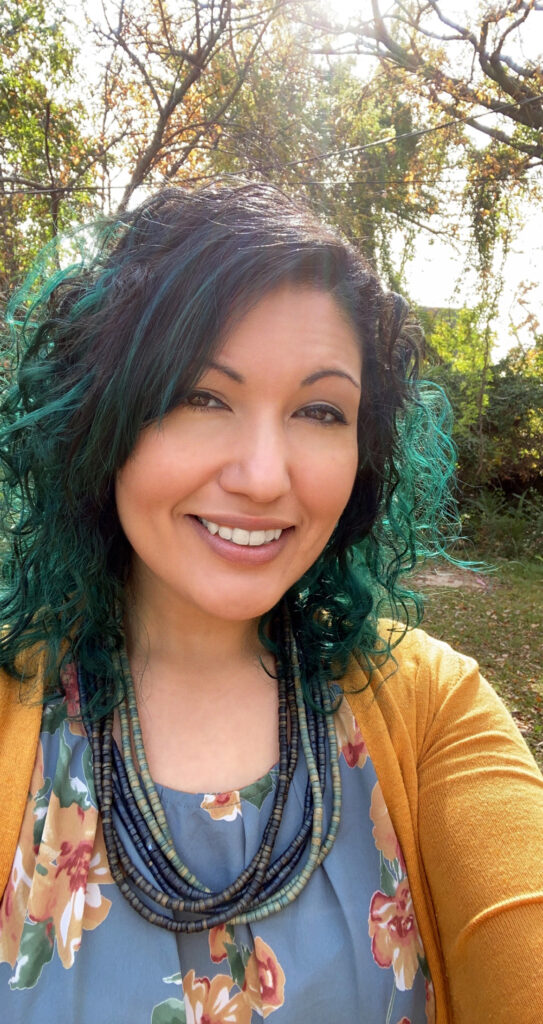 Founder
Amanda Rutland
Amanda Rutland is a citizen of the Muscogee (Creek) Nation and is of Seminole Nation descent. She is a daughter of the Raccoon Clan, and she grew up attending traditional Muscogee churches. Amanda is inspired by Mississippian designs and the natural world. She works primarily in copper and gemstones. Her work incorporates the iconography and symbolism of her Mound-builder ancestors with the contemporary uses of color and pattern. Amanda has contributed work to historical parks in Alabama and Georgia, and has created gorgets and custom jewelry for people across the United States.
Indigo Art & Textiles
Authentic Natural Handcrafted
About the Business
Indigo Art & Textiles makes handcrafted jewelry that shares Southeastern mound builder symbolism and iconography. As such, each design is unique - making it the perfect personal accessory to share and preserve tribal culture.
Get in touch